Children's Ministry
WHAT'S THE PURPOSE?
Psalm 127:3
Legacy Kid's Ministries COLOR the world to make LIFE fun.
Our Kid's Ministries TRAIN for RIGHTEOUSNESS.
KID GATHERINGS
Legacy Kid's Ministries gather in safe environments with trained and background checked volunteers to bring excellence and peace of mind. Our kids meet when our adults meet. We have Sunday Worship, Kid's Class, Kid's Group, Family Events, Kid's Camp, and more to move kids in upward worship, forward leadership, and outward love.

SUNDAY WORSHIP
When: Sundays - 10:00 A.M.
Where: THE CLUBHOUSE (ROOM 204)
What: Age-Specific Worship, Crafts, Bible Stories
SOCIAL MEDIA
CONNECT WITH US ON FACEBOOK
AWANA 2.0
When: Wednesdays 6:30 -8:00 P.M.
Where: THE CLUBHOUSE (ROOM 204)
What: Bible Memorization and Fun
KID'S EVENTS
Coming Soon!
Family fun for everyone but mostly kids!
KID'S CAMP
Kid's Camp an annual week of fun!
Stay tuned for more information.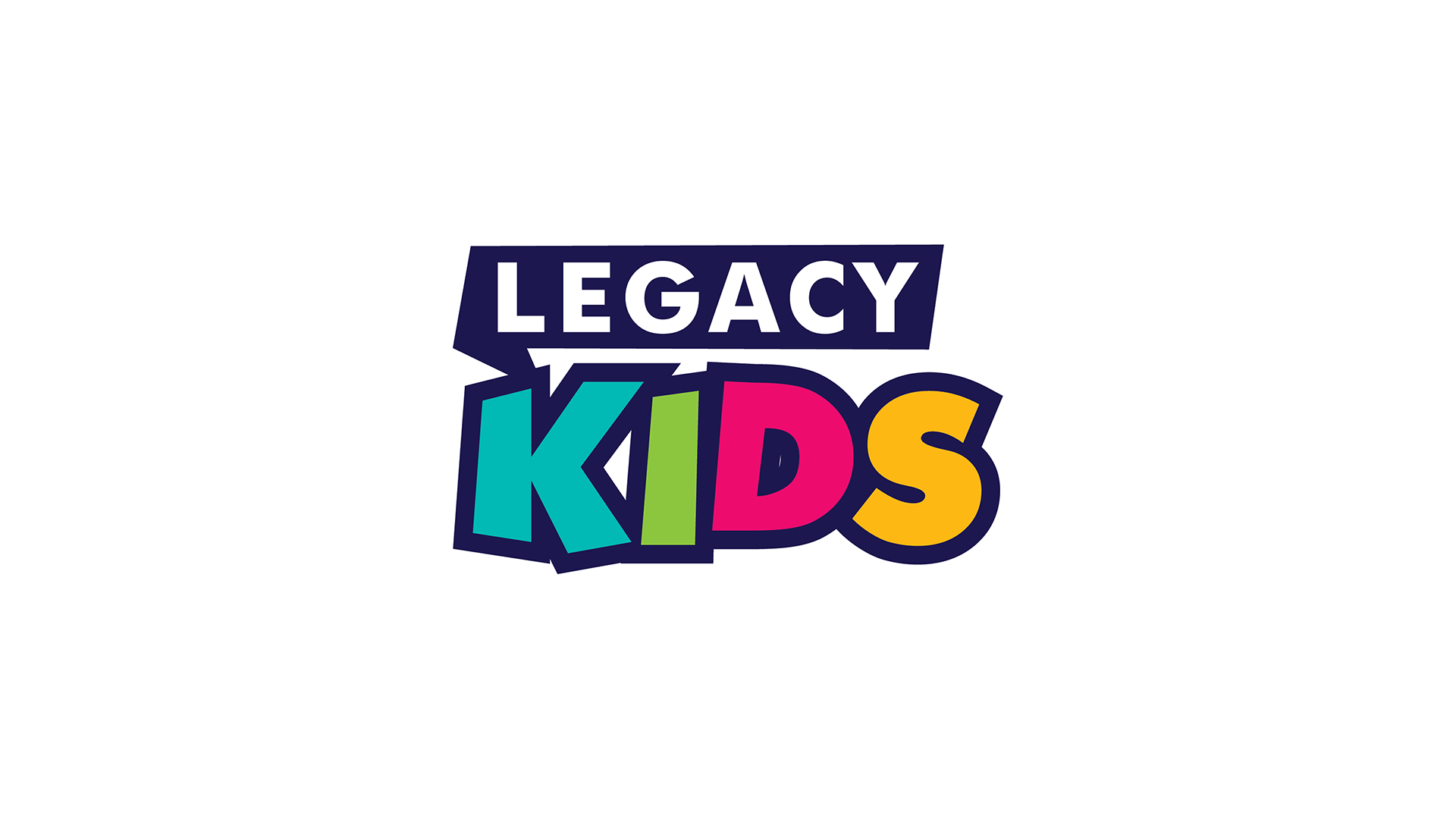 At Legacy Church, our kids (Kindergarten - 5th) experience safe, age-appropriate environments where they learn about Jesus in a creative and relevant way. We would love to see you and your family visit Legacy Kids.
First Time?
Here's what to expect when visiting Legacy Kids for the first time:
First, find the computer check-in state in the lobby. There we will meet your family, check your child into our system, and then one of our volunteers will show you where your child's age-appropriate room is located.
Upon checking in for the first time, we will ask for the following information. *NOTE: We value your privacy and will not share this information with anyone.
Parent/Guardian Name(s),
Home Address
Phone Number
Child's Name
Child's Birthdate
Child's School/Grade
Any special instructions (allergies, special needs) for your child(ren)